I went in depth with Hide. Each level has completely different goals and objectives. The game isn't long, but it doesn't need to be because of the slower pace of stealth games. I have improved in my art, which shows in the eerie environments the player traverses through (and the characters themselves).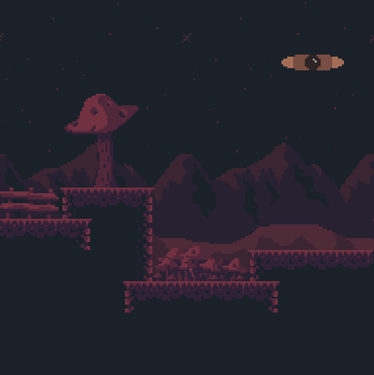 Listen, I know a lot of my games have mushrooms with weird effects in them. I promise I don't do mushrooms. My weirdness is natural… I think.
Anyway, there are many ways to die in Hide. There are also many ways to not die but still lose. Be careful. If you do not know how to beat an enemy, consult the scrolls and for goodness sake experiment with the mechanics. They will help you.
Once you reach the boss battle, you can utilize all the skills and abilities to win the day (or night, maybe). But until then stick to the shadows, friend. They are the safest place for those who wish to be unseen.