Using a object to replace the mouse is simple. Do you want me to explain it with typing or with screenshots?
First of all, use game coordinates.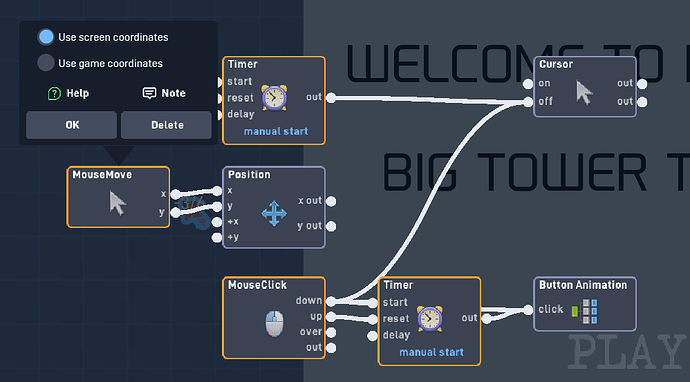 Why do you keep saying "quadrantes"?
It's coordinates.
Sorry, I get mixed up. Oh, oh geez. That doesn't mean coordinates. Thank you for pointing that out. I should have known. The forums is so embarrassing, my stupid typing is making me look like a KID.
Also, why is the timer there? I'm pretty sure it doesn't need to be there.
Did what I said work? If so, then please mark my post as a solution, if not then please tell me what is going wrong.
yes it did thanks Plain, or what can i call you?
No problem!
Call me Ember. That is my name.