I need to create an animation, but I don't know where to go… please help!!!

Here are the basic steps with screenshots - hope this helps!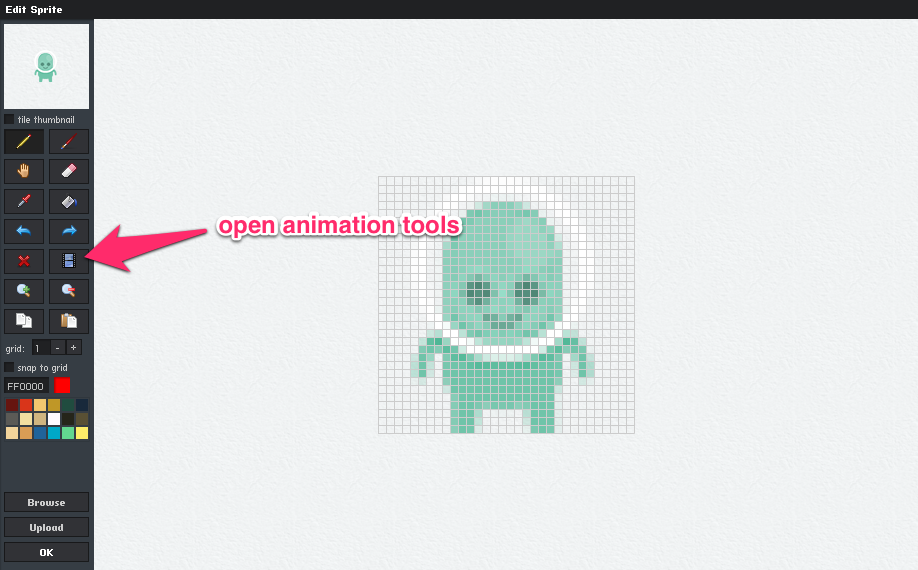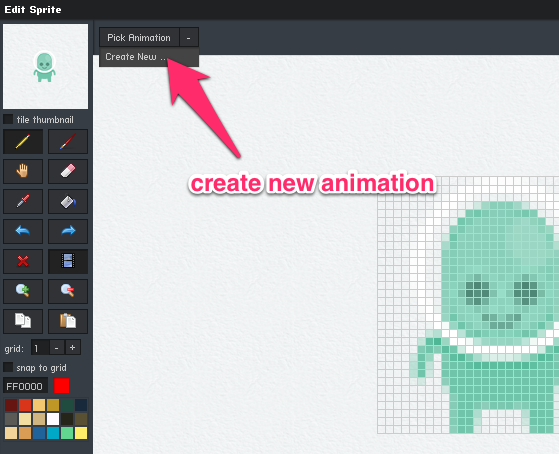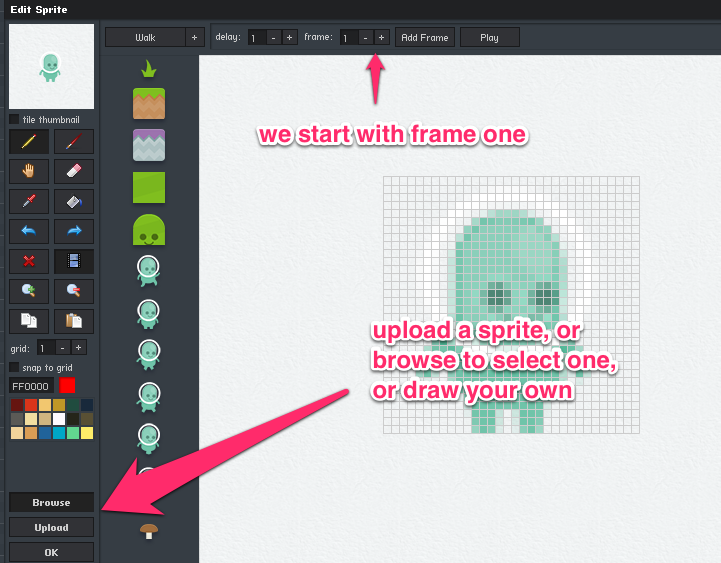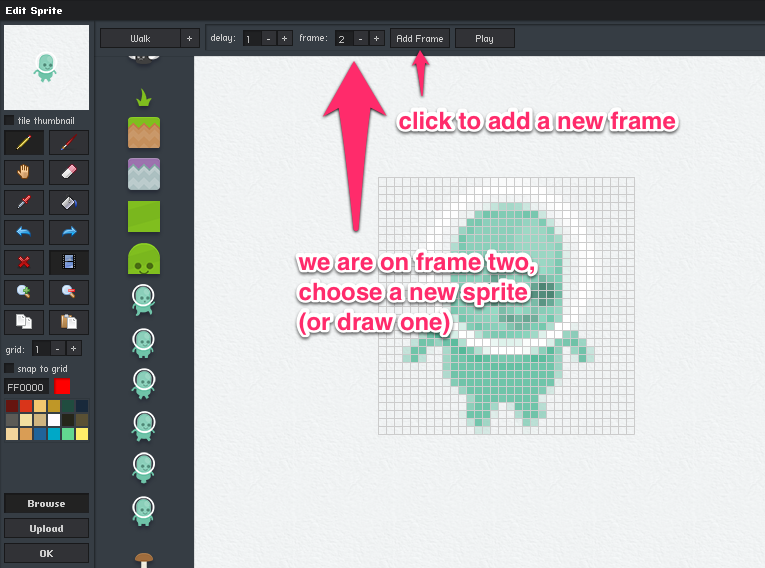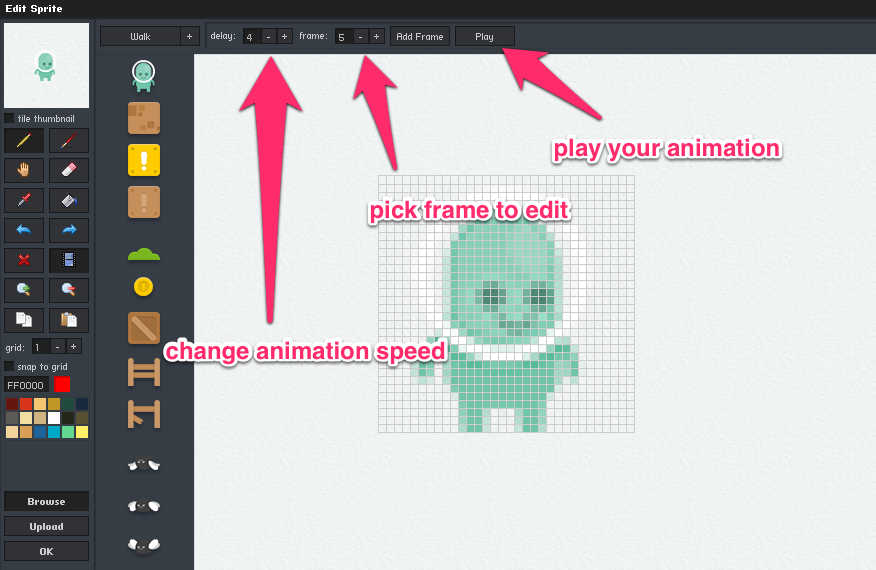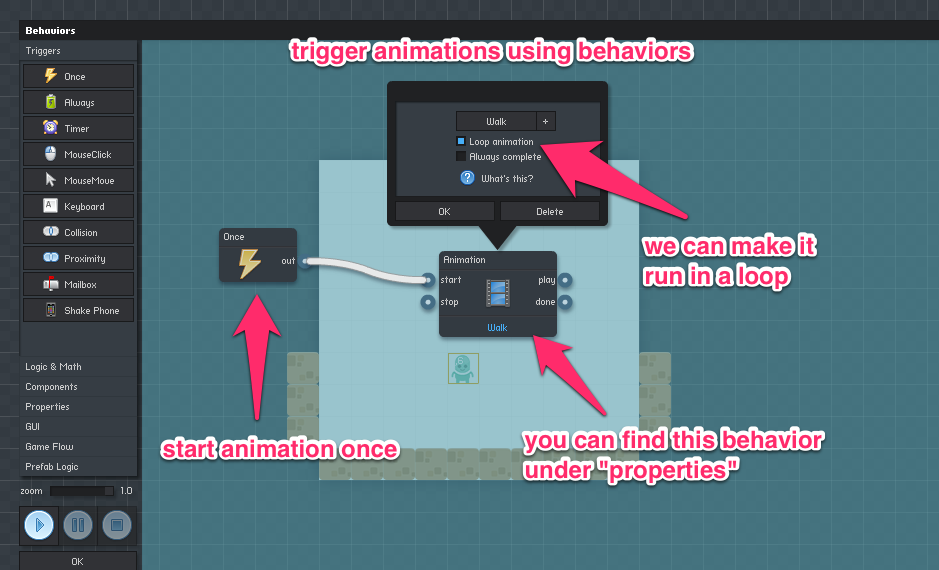 thx…was talking to MAir about this. Hope it helps me
Hi, thanks for this. Is there a way to have a 'standing' image display when the player is stationary? And then only trigger the walking animation when you move?
I think I may have worked this out now, thanks to a post I found from someone named Grazer.
Yeah, I'm having trouble with getting my character to move (I tried to add the movement in the run and jump action, but it just won't work). Can someone help me?
my animation isnt working
Wow this is an old topic O_o
It should work. The screenshots of grazer are very old. But everything is the same in the current version of flowlab.
Sometimes you have to refresh the page so the animations will work.