is this good for my game
just asking if i have better art

I made something derp just for practice
nice character do i made if i remake that?
Looks like it fits the style of your game splendidly!
Yes DinoDev it fits pefectly in any of your games. just keep trying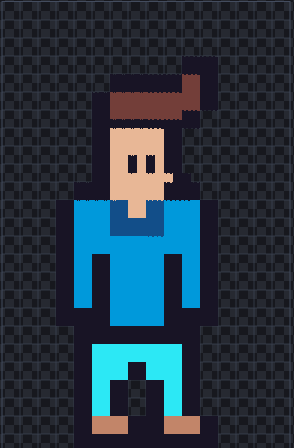 lol


its better than mine
Pixels too big and bunched, and it's hard to identify certain parts of the character (like the face and legs). I also wouldn't recommend the outline for this, instead use darker/lighter shades on certain sides of the character that light is hitting on.

I like doing that but ok i would. Blu is better though so

i make custom emojis