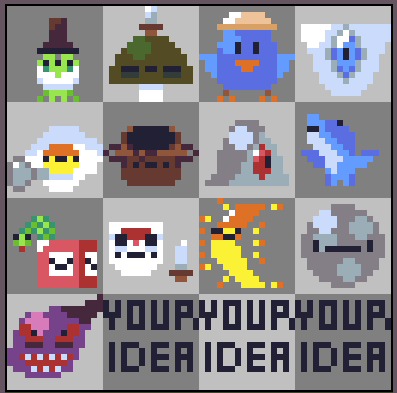 Looks neat!
Here's a tanuki-cat-bagel.
I could definitely fit that in the game's art style, might consider it
It could be called Alpacar
John Xina's bing chilling comes to life
A doge wearing sunglasses
I think this response is a little late.
It definitely is. I was just scrolling through and didn't think about the date.