yeah so you know how leaves fall down floating side to side? how would I do this in flowlab
Flowlab natural gravity + slow velocity random select to the left or right maybe shifting
Then you could just animate it?
i suppose but it wouldnt be quite the same
Funny I did this with confetti before and it loos good.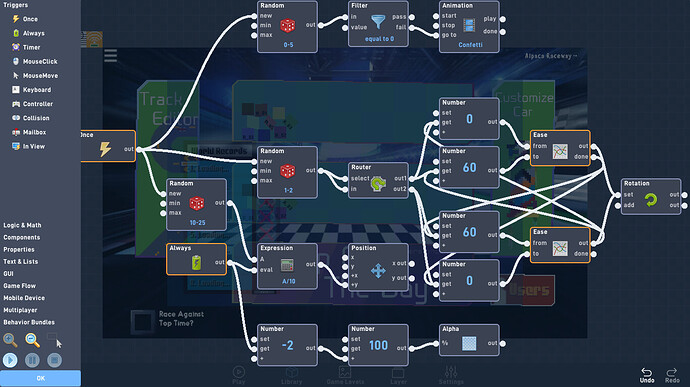 Basically, a random fall speed is selected and then I just rotate the confetti from -60 to +60 degrees. The Ease is set to 16 linear
I'm pretty sure @JR01 found a really good formula to use, I'll let you know if I find it
Neat, I learned how to do something new today!