A gamougg themed minions game?
Yeah

!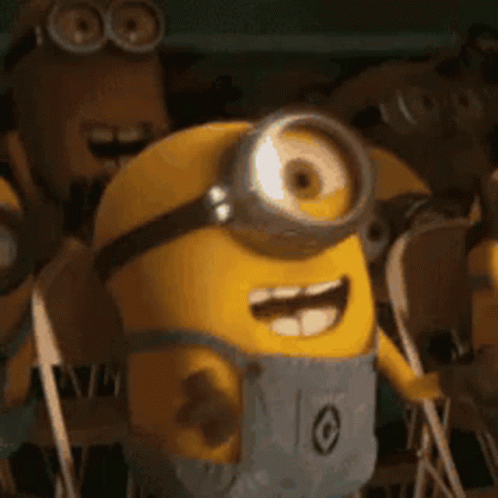 May i able to help?

Not directly at least. JoJo is a free user so he cannot create a dev team. You can still contribute sound, sprites, or ideas though.
yeahs (yeah and yes combined)
Very cool. Msg me if u need a few things
The 5 year wait is over
Celebrate Minions: The Rise of Gru with this awesome and exciting Flowlab game/app!
This game features 3 unique gamemodes based on the movie (and its memes) as well as links to buy tickets for the movie! Be a #gentleminion and play the game now!
Early access version only has the main menu finished and an incomplete 1st gamemode, #gentleminions, which is named after the meme/trend of the same name. Play as Stuart, Bob, and Kevin at the same time and make your way up the escalator to watch Minions: the Rise of Gru! You may also throw a prototype fart bomb just like in the movie if you want.
Minions: The Rise of Gru Unofficial Game/Companion App is finished! With the exception of the theater screen in the #gentleminions level because of GIF import issues.
@grazer I tried to import a Minions GIF (the same one John sent me) and it didn't work. Is there a way to fix this?
Oh I fixed that now. Unfortunately I had to make a lot of compromises to get the GIF frames to fit into Flowlab.