I'm still working on it, but I think it's better than the other I've made
looks a lot like grazer's 3d, and finally it's going to be easily used by people in the community, amazing job!
This is crazy. I have no other words to say other than; this is crazy.
Will we ever be able to do FPS games?
Probably. I wouldn't be surprised if we did. We as in the Flowlab community. Experts are constantly pushing the envelope and discovering new, awesome, ways to make games.
Oh my, I just peeked inside of the door:

Lack of bundles detected. And weird coding? Why not just use a repeater? Seems to be the spawning the same object in a very ineffective way
Or if it's a couple different objects, why not just make a few repeating systems.
I'm not done with the project itself, chillax
yo this 3D is better then grazers 3D test don't stop now you can revolutionize flowlab

!!!
While it's infinitely more easy to use and understand, it definitely doesn't look as good as grazer's
give me a link to grazers
ok still @Yoann 's is less confusing and i have proof grazers:


Yoanns: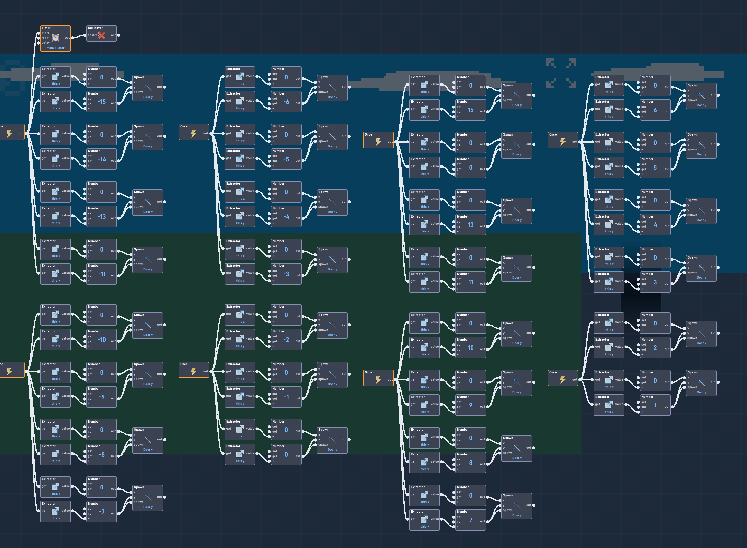 I mean, to me Grazer's is easy to understand and runs at much better frames per second. It just depends on one's skill level with Flowlab for how well you can understand other's code by looking at it. (It's a different skill compared to normal coding, I basically view others code for a living lol)
While Grazer's could use slight optimizations of maybe a condensed expression or something that JR mentioned before, his version is very good. All Grazers does is make a 2D array in a list of the room, and then some background math. You really only need to worry about a few things like setting the screen width and height, then creating the map.
I could probably just copy the code in his and then format it so it's fit for an example people can use because it's really well made (And I personally think it looks better because it has smoother edges)
I added sprites, the code still need some improvement, but it does the job
good soon you will make flow lab 3D!!!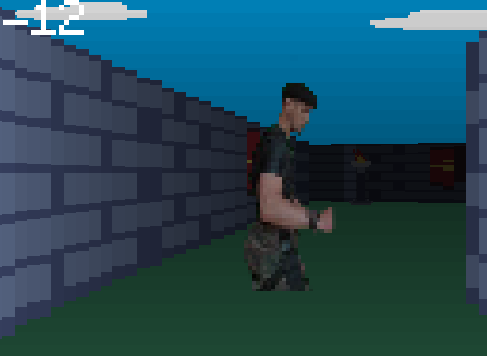 What's up with this guy? He looks like he wants to kill a dead person.
But,
THIS IS GREAT!
Wait, is that guy you?
No its only a meme, he's not me

XD. It's the best game sprite so far… out of all of the games.
No, but he needs your help! He needs more boolets to win the war!