i mean you literally hit rock bottom,wich is literally as low as you can go.
How did I do that though?
realy,you can not see that?
that's how @Krill2007 or should i say @Gamougg!!!
kinda sus,im onto you,gamougg
Its supposed to be a reference to Dwayne Johnson, also known as the Rock.
ah yes,avoiding the truth i see.
This man you are talking to is @_GAMOOG


Gamougg is canonically a Redditor lmfao
(that line is an excerpt from the Taile Gamougg 4 short story I made for my class)
Bruh am I the Simpsons or what? I predicted the fall of NFTs before memes did. Wow.
Me who just had the idea to sell IRL NFTs: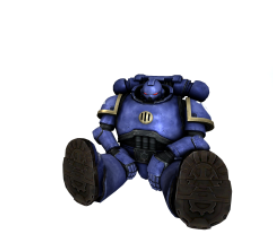 Only post Taile Gamougg lore memes here please, if any.
Please, for the sake of the Imperium of Man, stop posting memes not related to the discussion here. I don't want to flag you and/or lock this topic down.
technically im making memes of a gamougg ripoff and your remarks on my idea
The Tale of Gnome is NOT a Gamougg ripoff. It has absolutely nothing to do with Taile Gamougg.
Can anyone explain what is a lore???