took a bit of time off to design a horror game for no apparent reason


Why does the player look like a [REDACTED] with glasses on top of it
help

i didnt think of that i just put some pixels together
Understandable, have a great day
Whoa so that's the Castle of Dwayne in this timeline? Awesome!







The 7936th Blade…
(Secret Weapon)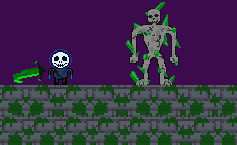 boss baattlllllleee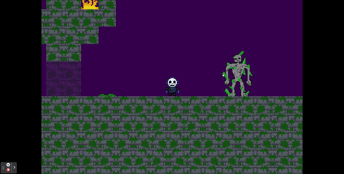 you can now switch between knives and the Blade (if you've found it)
the boss still has no code lol
Gamougg Through the Elements Official Update 0.4: Space
Gamougg has a new glowing space suit that allows him to fly through the asteroids, spamming knives at the various Drip Skulls stuck up there.
Drip Skulls added and fly towards you gradually faster.
Space Biome is completely finished and won't have anything else added. (There is also an easter egg to @Pixel_Name1's game, Ducky)
Randomly generated, rotated, and size-changed asteroids can bounce you around if you're going fast, but can also stop the movement of Drip Skulls for a few seconds if you make them bump into them.
The Castle of Dwayne is being worked on right now, could use some enemy ideas. (I have a boss battle planned for the end of the castle.)
Pings
Remember, if you want to be pinged, poll is up here
Sounds cool! Also with the name 7936th Blade my mind went "Is there 7935 other blades in the game?" lol
Yo I just realized that's a multiple of 4 probably
Epic understanding of the lore

truly impressive.
it's gamougg's birth year * 4