Congratulations

You found the super secret raybeam feature

I thought that was only for the indies

Yes

I was gonna say, wasn't this an easter egg?
excuse me how??


Click on a behavior.
Drag it backwards.
While dragging it backwards, press escape (esc)
Sit back and enjoy the movie.
doesn't work it just lags the editor and goes into the game view mode

the behavior block, or a connector?
which way is backwards? like left, right, up, down??
left

t h e b l o c k o r c o n n e c t o r ?

n o
n o t t h e b l o c k c o n n e c t or


well i'm dragging it left but when i press esc it just puts me in the game view mode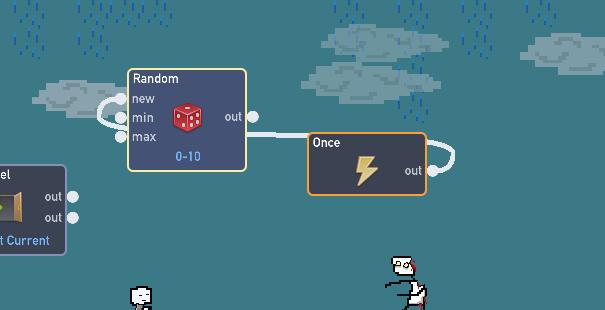 (im dragging the random block to the left and pressing esc

Okay, I think what needs to happen is you need to have more than one block connected.
Try dragging in a whole bunch of number blocks and connecting them to each other
ah well, still isn't doing anything…
i'm giving up

Did you press ESC whilst dragging the behavior block?
Hook an always to a number that outputs to a property, and in the editor while it's running delete the number.