Dir now its in the "Beta" (i only made 1 lvl) But plz play it and gimme Feedback
YES!!! The information I hath bestowed upon you has become of use! Nice work!
Ye xD I said im gonna use it in the 3rd Game xD
Although, @meburningslime is gonna burst in here with Serenity and be like,
"Did I hear the sound of mortals?"
I dont get it xD Maybe im lost maybe its an insider xD

Took me awhile but i did it, lol.
Yeah Im falling at this Jump xD Even I didnt do it but I know its possible bec I used this jump in the first Version of the second Game
What do u think of the new SLimy? xD
How?..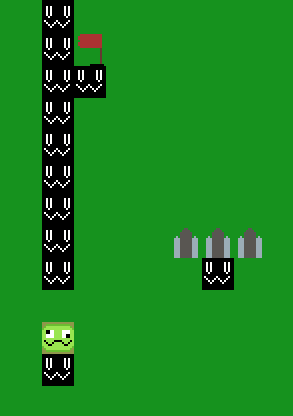 Sometimes these Blocks disappear
Think its fixed i replaced em

Hello.
Oki xD
Wtf why am i laughing so hard bec of this pic (maybe bec of his face xD
Im using the first Blocks so the Jump is harder but the other ones are so that they cant skip things
Dude… how can you not see it XD
Ahhhh xD
okay Saw it now xD