Hello,
I made an objective arrow for my Game Jam Game and it isn't pointing towards the objective!
Here's my code for the objective box. It's the same object as the base block:

It's extremely ineffective and, at the moment, it isn't working!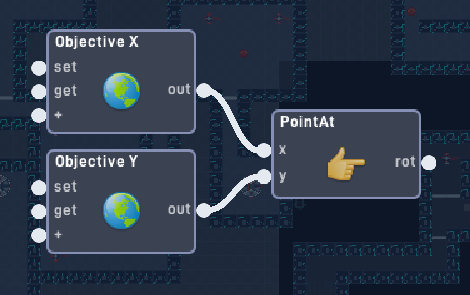 This is the code in the arrow, it's simple, and should work.
If you know why it isn't working and/or a better way to code the system, PLEASE HELP!
Thanks,
-Ember.Y