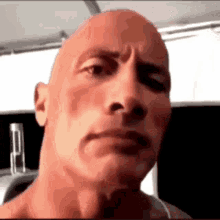 is that the guy from one punch man
I never watched any of those lol
I usually took all my time on legos or doctor mario
"Took" all your time? That doesn't sound right
(it isn't)
No unfortunately. Mumen Rider has Nothing to do with Kamen Rider.
That's what every chicken says
Anyone else play mario 64?
No but I play Robot 64 (:
I loved that game. For the first 3d game, it was pretty genius. A lot of time went into creating a new genre.
Once upon a time, Walter White was a high school chemistry teacher who was struggling to make ends meet. He had a wife named Skyler and a brother-in-law named Hank Schrader, who was a DEA agent. Despite their differences, Walter and Hank were close and often spent time together.
One day, Walter was diagnosed with terminal lung cancer and decided to cook methamphetamine to provide for his family after he was gone. He partnered with Jesse Pinkman, one of his former students, and together they built a successful meth business.
However, as time passed, Walter's life began to spiral out of control. He became increasingly paranoid and ruthless, and his marriage to Skyler began to suffer. She didn't approve of his illegal activities and begged him to stop, but he refused.
Finally, after a series of events, Walter realized that he could no longer continue living this way. He decided to leave Skyler and start a new life with Hank, who had always been there for him and understood him better than anyone else.
Walter and Hank packed up their belongings and hit the road, leaving Skyler behind. They started a new life together, traveling the country and living off the grid. They had their ups and downs, but they always stuck by each other's side.
In the end, Walter and Hank were able to find some measure of peace and happiness together, and they were grateful for the second chance they had been given.
oh i thought this was the actual lore
nah i did it for the memes sorry, also waltuh
What is your favorite sandbox game?