This was the beginning of his downfall

Blatant ad for Flowlab movie 2

"optimus prime fighting optimus crime to protect grazer's finances" is definitely a strange thing to read without context
Sorry, I should have specified blue cube

? I'm missing the joke here
There was a poll on the otc on whether or not to kill this berry boy character. And the results were posted on the form of a meme apparently.
It actually does now. I'm still working on drawing my own for Gamougg 5, but thanks to extrez and paisleypug (formerly puginarug for those who don't know), Gamougg 1 and 2 remakes have player animations. Gamougg 3 might get them too. I think every current supported Gamougg game will, except for Mouse Slayer, TG4, Twisted Mind Mystery, and Race. Unsupported games like the classic, 2021 anniversary editions, and Alpha Male won't be receiving them because they aren't receiving any updates at all.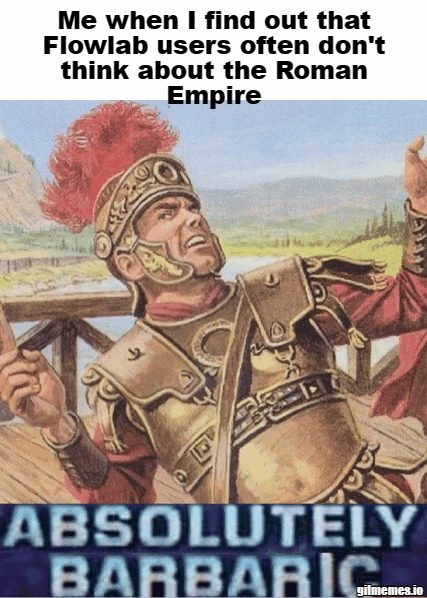 That's the name of one of my main characters for Vironia! Why are you against it?
Kate is not a creative name.