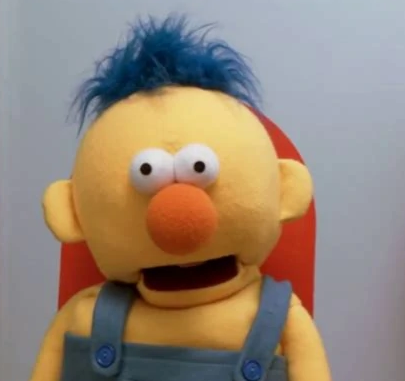 did you make that? it's really good, that's some excellent shading and detailing and a nice clear silhouette, awesome job!
facial features are pretty square, rounding that out might be nice
Thank you.
You're right about the face, but for me it reflects the siliness of the puppet


Logically speaking, the eyes should look more sideways too since it's kind of a platformer/sideview game.
Yes never make the eyes forward facing for a side scroller
No he's looking at the viewer like gamougg!

This one is much better than last time. Any feedback is greatly appreciated! I can tell it's not perfect, but sometimes it's hard to see what's the cause of it as the creator
Definitely looks better, but something still seems off, it's like he's pulling air to move forward.
That's what i see but can't help you cause i'm a pixel art noob
maybe the arms need to go more upwards and downwards?
Just checked your old animation, i think only the arms had a more realistic postion last time.
I think more like this: (I'm sure you can do it way better than me but a basic arms movement by me and you probably need more than 4 frames)
So the dark blue should start more up like that (makes it look more dynamic):

instead of: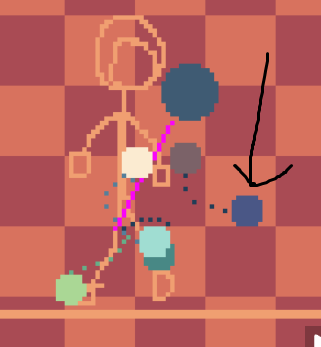 Legs and arms do not move the same way when running. If you watch people walk or run when their left leg moves their right arm moves with it, if their right leg moves their left arm moves with it as well.
Oh it does look like he's pulling air, lol
I'll look up running references this time
That is better, but it just looks like it's stomping angrily.
unlucky…
I don't know if i'm supposed to show my progress here as well lol
hey, i recommend having everything be the same size
It's meant to be for me, so you could create your own thread if you wanted.
Also, you have a lot of mixels.
Also, also, it's hard to animate characters with a ton of detail, so for a game typically having less detail while maintaining all the key aspects is easier (If it's not for a game and just for showing then that's fine. Having a lot of detail is also ok, but it means you'll need to put a lot more time into things)
thank you.i won't post on here anymore