yup very, "unown"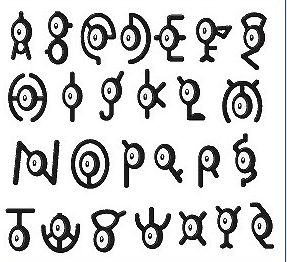 you made a U N K N O W N R E F E R E N C E?
wweeeeeeeetttsssssss gggoooooo
I'm not sure how I obtained them, but I have like 11 different unknown Pokémon cards and it would have a letter in parentheses next to its name and I knew they were an alphabet.
I thought they were an extremely cool concept when I first saw them. I don't know much about them, but they look cool.
There is no body,
there is no act
do you know?
looken for lore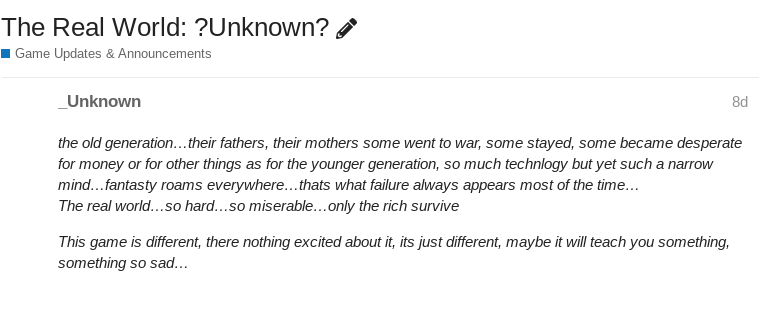 @Deadly_Smile
is unknown referring to playtime world?
no i believe its their own game
You know if you want to do this unknown lore: Why dont you create a new topic and figure it out there

( remeber this is Deadly_Smile's game)
if @_unknown is supposedly making a game that's so unique and different from others, doesn't that mean that they are already an experienced flowlab user? well, we will probably find out by looking at the art style if its a user like JR_01 or pixelpizza in disguise.
A art style can be changed, it's user too
I really wish I was a "kid"
yeah i can totally tell he's a kid like me
he said he wish he was
he said he wish he was…
This guy came out of nowhere, I'm on the same level as you
Yeah exactly he has no name and hasn't showed any updates, what if he was just a kid who makes basic games

Nowhere is a start
To get to the end much
be somewhere