Intertwining Engines is a game I've been working on for about a week (although not that much "game" has been made yet). I'm gonna post some progress reports here is anyone is interested.
Game Idea:
Resource manager! Connect train tracks between different depots, factories, etc. Create an automated manufacturing system using trains.
Unsure about these parts:
Research/tech tree? Unlocks resources and more efficient mining equipment and faster trains. I'm not sure what conditions would be needed to unlock techs though. Maybe it could be a currency system.
Limited resources? Having deposits only have a certain amount of a resource in it could make the game harder, but it could also be annoying having to move everything after a while. I might make it so that depots can be restored somehow. Maybe with a tech.
Workers/population system? Having it so you have to transport workers to and from workplaces and housing might be interesting. Could eventually turn into a city builder though, and idk if I want that. I would probably be inclined to include food and water too.
Current Progress
I haven't made much progress yet, unfortunately. The one thing I have been working on is creating the train track system. I want it to work by places points down and connected them together, and the game automatically creating the track between them. I've almost finished it, but It still needs angle limits and lots of issues. However, it works under some conditions which is promising.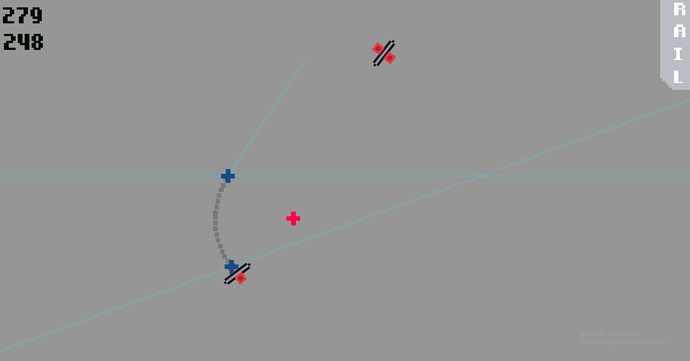 Note that this is not how the actual game is gonna look like at all, I'm just making the system before designing sprites and whatnot.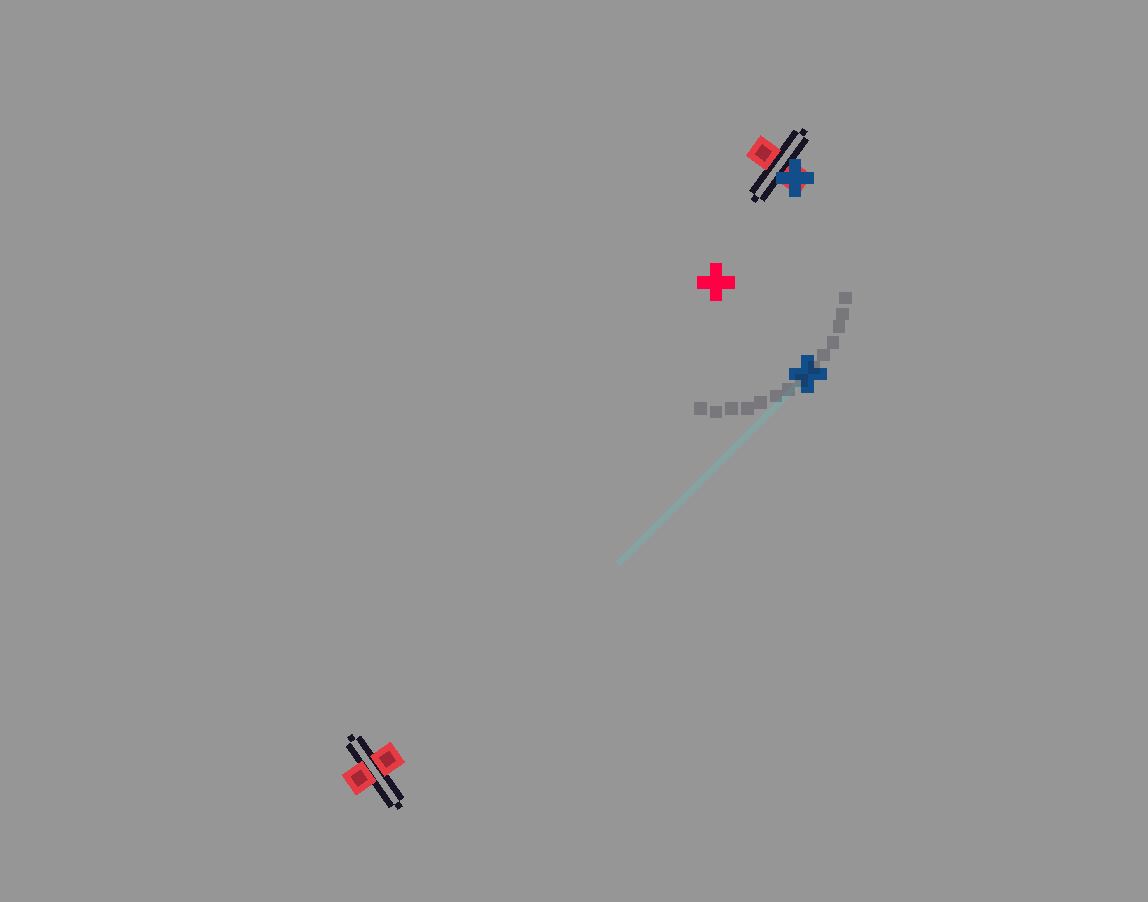 This screenshot shows one of the many problems I have yet to fix. Sometimes the curve has the wrong angular displacement, other times it doesn't even have the rights arclength.
After I finish the creation of the train tracks, I'll probably try getting some trains to follow the track correctly. I already have quite a few ideas how to do this. Once I get those two things working, I'll add in some sprites to make it look nice.
Unfortunately since I have a lot of school stuff progress is very slow and it'll be a while before I have anything playable.
If you have any thoughts, suggestions or ideas I'd love to hear