lego fans post ur epic builds here
Hey, a fellow Lego builder! What kind of stuff do you make?
You can see some of my creations here:


(Not sure why it shows up as my bicycle picture but it's a link)
awesome

i dont have many photos of my lego builds but I tend to build tiny environments and junk like city's forests also lots and lots of spaceships
Me and John build lots of cars together, our newest project was the Optimum Pride: an enormous 30 inch+ long non-transforming Optimus Prime lookalike that serves as a home base for all of John's heroic minifigures. He even made a war movie about its construction and the purpose it serves in the war. He mostly builds robots though. One of my favorite robots that John Shrekinson built is Spider-Man Prime, a combination of Spider-Man and Optimus Prime that actually transforms.
awesome

lol Optimus pride you gotta make a rainbow Optimus XD so that it can actually be called Optimus pride
No. Neither of us is a homosexual, but more importantly its called Optimum Pride because it looks like Optimus Prime but isn't, just like the meme Optimum Pride.
Thank you! The build took 3 days.
ok lol just a thought XD but lol I was not aware of the meme wow I look dumb rn lmfao
I had to throw out a bunch of my lego sets and have 4 left. A batman one, a star wars one, a lego minecraft one, and a marvel one
why did you have to throw them out???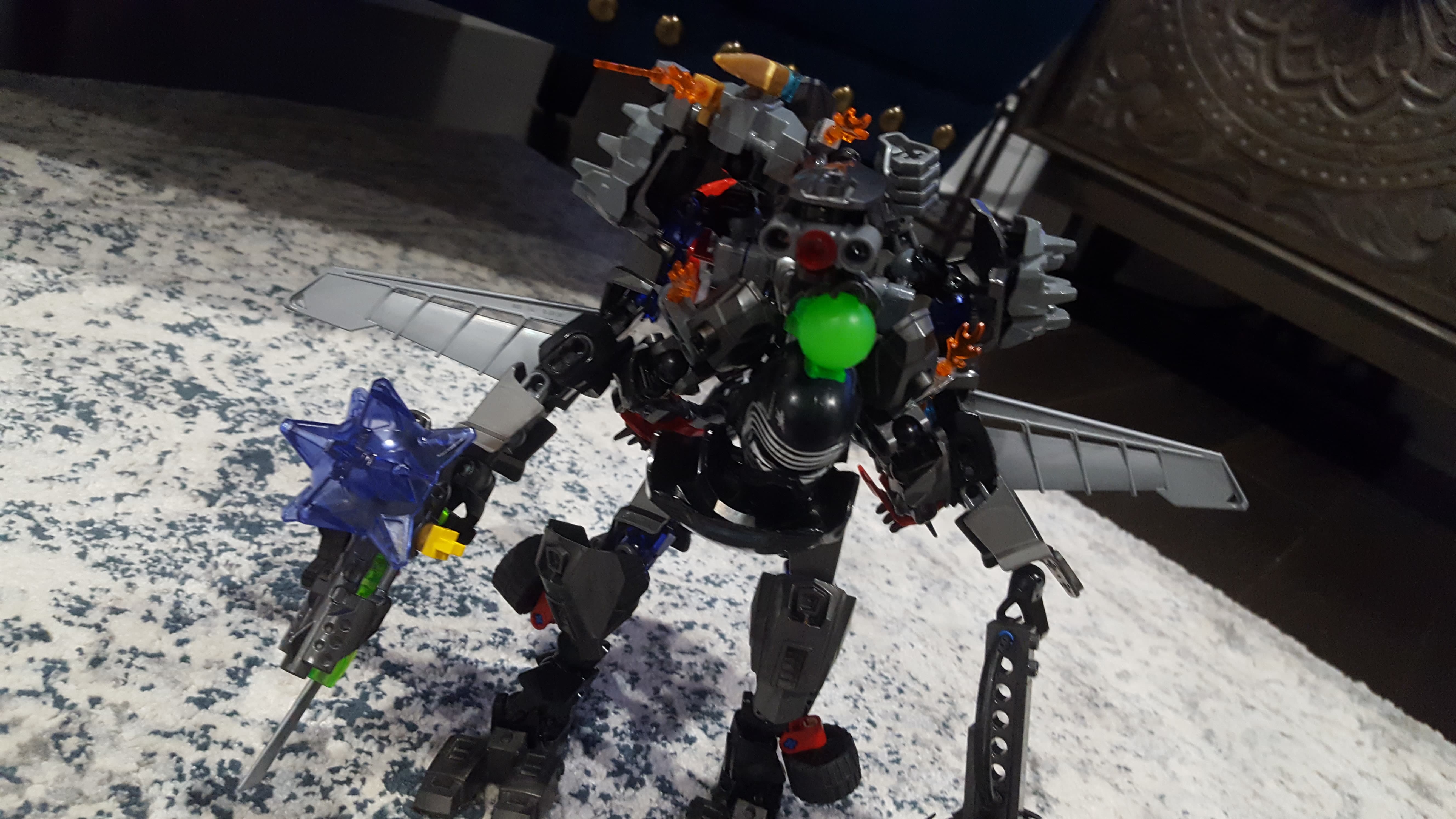 @ManiacPumpkin
i made a Decepticon combiner out of Fricksaw and Kylo Ren
Because I was running out of space.
@John_Shrekinson this is prob a lot to ask but could you maybe put together a pdf of that optimus prime lego you made?
What's the tank think on the left? I don't think I've seen that one before.
I also have he USC BB-8 figure as well, lol.
Also I'm probably gonna blow this discussion up with several pictures, lol.
Its not a tank, its a batman vehicle thing.
bro u got the dark knight batmobile???
@ManiacPumpkin go right ahead that's what this thread is for

It looks like a Michael Bay movie design, I donèt know what I'm looking at
No, I forgot what it was called.