Bruh am I the Simpsons or what? I predicted the fall of NFTs before memes did. Wow.
Me who just had the idea to sell IRL NFTs: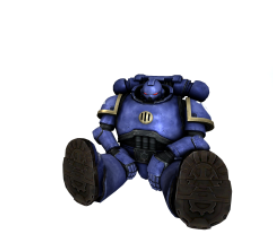 Only post Taile Gamougg lore memes here please, if any.
Please, for the sake of the Imperium of Man, stop posting memes not related to the discussion here. I don't want to flag you and/or lock this topic down.
technically im making memes of a gamougg ripoff and your remarks on my idea
The Tale of Gnome is NOT a Gamougg ripoff. It has absolutely nothing to do with Taile Gamougg.
Can anyone explain what is a lore???
Lore is like the hidden story that sets everything in place.
Like the entire story in Fnaf, it seems that you're just an employee that works as a night guard with killer animatronics, but there is a much deeper story behind the game.
Is quandale dingle in gamougg lore canon?

Dingle is a typo, if you notice D is right next to S.
Log Entry: "Do the Math."
Gamougg is a Redditor. You can see

his brother

bring this up in New Gamougg 4.
13 years before Gamougg's first birthday, Big Chungus won the Nobel Peace Prize.
Gamougg was born on January, Friday 13th, 1984.
In the first Gamougg game, Gamougg is 19 years old. I will post a new and updated Gamougg timeline soon.
Gamougg is a very good mathematician. This is where his character deviates from my own the most.
Pro Gabrielfo is capable of surviving extremely hot temperatures.
Pro Gabrielfo claims to be able to take on 10 men at once. This claim has yet to be disputed.
Very well, thank you. It will be a really challenging game however.