I am looking for stuff I can add/improve about my game. Everyone is welcome to share their thoughts!
good but I move painfully slow
Gotcha. Go to Options and change the difficulty to hard. That should help with the game tempo a little.
Lmk if you want the powerups to spawn more often. I get the feeling they don't spawn often enough.
Hey, I had an idea for a mechanic to add to the game. I've been getting a lot of advice, lately, to change the way the ship travels and to make the ship not drift like it is on ice.
I agree with this. I think it could make the game feel better and play better, but with this fundamental shift in my game comes an opportunity for expansion.

My idea is having a gearshift with three gears. The top gear is the old mode, which is super drifty and floaty. I decided to leave it in to give the player max freedom to decide play styles. The second gear is what everyone suggested: a forward mode with an automatic brake. The last gear is completely new: reverse. The idea behind this is to provide more leniency to the player should they run into a wall of enemies and regret their life decisions. Reverse will have an auto brake as well.
This is my progress on the gearshift so far. The gearshift itself functions like a gearshift but it doesn't control anything yet. I am taking a break for now, but I will be back later.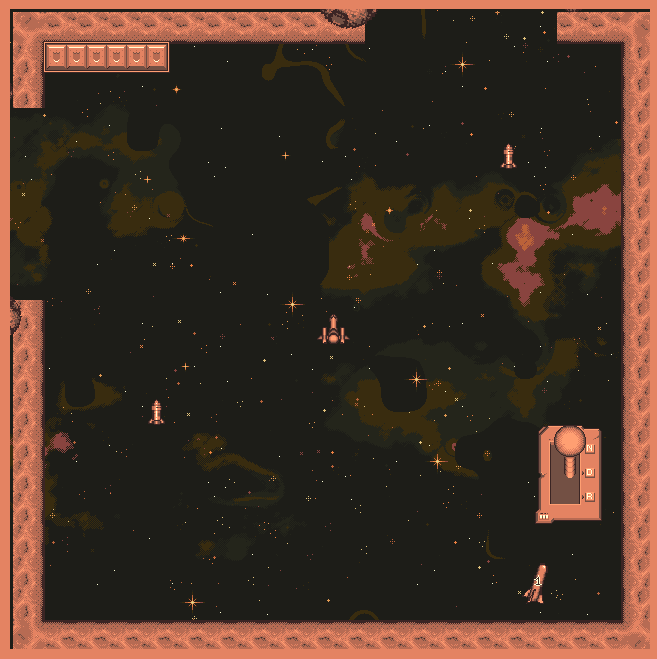 The Gearshift is in the game and perfectly functional! It works really well and gives the game some much needed complexity.
Click and drag the gearshift into the desired gear. The top one (neutral), is the drifty mode that was always in Ace Vanguard games. The middle gear (drive), is similar to that, but has an auto brake. The third gear is the reverse.
Feel free to try it out and let me know what you think!
@Galactican (I'm pinging you because you mentioned this as an issue before)
Got a new idea! This one is pretty self explanatory: it is an arrow that will point at bosses whenever they are present (every 5th wave).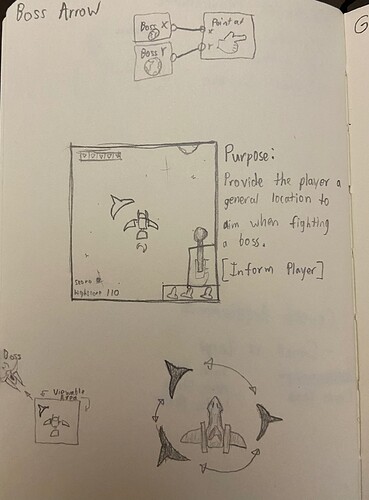 Let me know if you want this one in the game!
Yes I want this in the game