wow really> good job, what did you do?
Tried making a level that wasn't as straightforward.
Thinking of adding some marine life to level 5. What do you think about adding this fine fellow?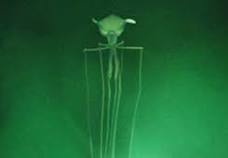 Yes this is a real sea creature. It's called a Bigfin Squid.
Yeah I agree. Also what if you found a secret section of level 5 below sea level where there were mer-people living there? I think the idea is fascinating. This wouldn't have much of an effect on gameplay, but is more like a fun easter egg/bonus feature (similar to the computers in Taile Gamougg 4 and The GAME 420).
The first boss is now better.
Nice! Maybe to make the next boss more intimidating and/or powerful, we make it a mech (at least 1-2 Flowlab blocks taller than the Berserker) with robot muscles. We can base the design off of my original drawing of Gridspike. Obviously the robot won't have a grid-face or no legs, I just mean that we use Gridspike's body as a reference for the robot. If you accept this idea, I suggest drawing it myself because the Buff Men of Flowlab Collection has given me quite a bit of practice.
The 2nd boss has already been designed, and it can trap you in a combo.
Intimidating sword rival?
Snow level now has snow instead of scribbles.
Did you erase the Optimus Prime easter egg?

The background in level 1 has ships moving around now.
Dead Cells won't really fit with the sci-fi aesthetic.
Dead cells skin, frying pan weapon ( in the game it's called vorpan)
Hidden weapon:
Uses 50 energy, one shots every non boss enemy.
And it will have the metal pipe falling SFX
I love you too bro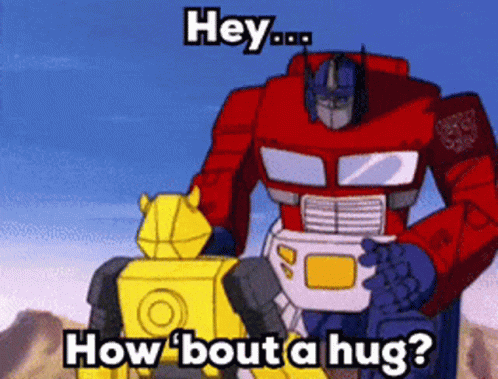 yes.
It requires great strength to use (and find), but those who wield it will never be defeated.
Yipeeeee, maybe try to add something to indicate it's a reference from dead cells