Well done! These look really nice:D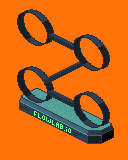 Celebrating my 1-year Flowlab birthday with some art!


Turned out pretty decently. Not perfect but it fits the style I'm going for
how did you suddenly get so good at 3d stuff

Practice, just doodling, and knowing general principles of isometric
woahhhh, slow down there. You've been improving wayyy too fast

Dude went straight from making a campfire all the way to creating 3D shapes using pixel art alone. @CodeAlpaca your pixel art improvement has been astronomical!


he's evolving backwards, just forwards
You are. Evolving backwards forwards is evolving forwards with extra steps because making that art must have been complicated
Sorry it's so small, forgot to download the larger version
Nice! What is it? A camera?
It does look like that, but it was meant to be an object that shoots out a projectile when the counter reaches 0 (It will be slower than what is shown in the gif)
I looks really good - nice sense of depth and perspective as well:D

The background is kind of just a placeholder because I didn't know what else to do. (aka, I couldn't draw it)
But, I really like how the trees came out, and that was the main thing I was trying to do.
Awesome



Made in about 40 minutes, all the sprites are 32x32
---

I added even more stuff! Only 1 more row to go!
Idk why I made this. I just started drawing and this is what I made in about 10 minutes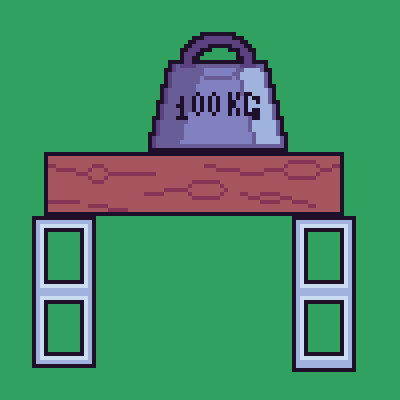 hey i know this is kinda offtopic but check discord, it's your turn for pass-the-game

Haven't been able to do much because I was busy all December and now the jam is going on, but I managed to squeeze some artwork in